Inn Cottage at the Amherst Shore Country Inn
Oceanfront Cottage on Nova Scotia's Northumberland Strait.
It's the beach cottage which is just a short stroll down the driveway of the Amherst Shore Country Inn. It's proximity to the Inn resulted in it being known as "The Inn Cottage". " But is it close to the sea?" my wife was asked about the Inn Cottage. "If it was any closer, you'd get your feet wet!" was the reply. The gentleman came and was so pleased that he came back many times. It is truly an ideal location to experience Nova Scotia's Northumberland Strait.  It's a 'rustic' cottage built in the 1930′s.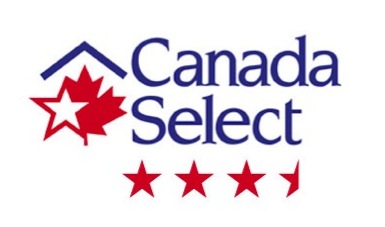 The Inn Cottage is inspected and rated by Canada Select.
It has a 3.5 star rating as a cottage accommodation.



Inn Cottage Features

-Located a casual stroll from Inn

-Drive up parking

-Private lot with lawn chairs & picnic table

-living room/dining room with ocean view, sofa, chairs & flat screen TV

-Desk with telephone & charging center

-Complimentary WIFI

-wood fireplace

-4 piece bath room including Jacuzzi tub

-seasonal building with electric baseboard heat, windows that open and fans

-Well equipped kitchen including dishwasher, refrigerator with ice machine, coffeemaker,  microwave, electric range, pots, pans, and utensils

-two bedrooms ~one with one queen bed and one with double bed

-Hair Dryer, Iron and Ironing Board

-washer & dryer

-linen service and "freshening-up" of the cottage occurs at mid-week

-no pets
In addition to Romantic and Family Getaways, the Inn Cottage has been used many times for small corporate functions. The closeness to nature brings a life to "Think Tanks" and "Strategic Sessions" that is not always possible in a large hotel environment. It's also been said that Good Food is the most important ingredient to a successful meeting. That's certainly a "deliverable" at the Amherst Shore Country Inn.
* 3 day cottage package includes three nights stay at the Inn cottage and one 4 course dinner for two at the Amherst Shore Country Inn at 7:30 pm (advance reservations are required).
To book call toll free at 1.800.661.2724