Overlooking the beach, near Amherst, Nova Scotia, the CMTR Cottage is the neighbour of the Ketchum Cottage. It offers the same commanding view of the sea. Beach access is easy and convenient. It's also a couple of moments along a wooded trail through a Nova Scotia beach park dedicated by the province to Henry Ketchum's attempt to build a "Ship's Railway" in the early 1800's.
While very rustic, the CMTR cottage offers the following amenities for today's cottage goers:
CMTR Cottage Features

-Located a casual stroll from Tidnish Dock provincial beach park

-Drive up parking

-Private lot with lawn chairs & picnic table

-living room with ocean view, sofa, chairs & flat screen TV

-Desk with telephone & charging center

-Complimentary WIFI

-propane fireplace

-3 piece bath  room

-seasonal building with electric baseboard heat, windows that open and fans

-Well equipped kitchen including dishwasher, refrigerator with ice machine, coffeemaker,  microwave, electric range, lots of counter and storage space, pots, pans, and utensils

-one bedroom with queen size bed

-Hair Dryer, Iron and Ironing Board

-linen service and "freshening-up" of the cottage occurs at mid-week

-pet friendly (some restrictions apply)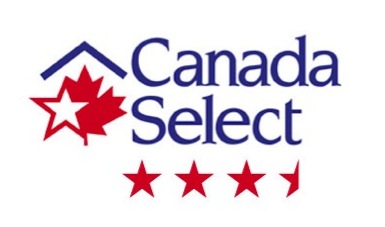 The CMTR Cottage is inspected and rated by Canada Select. It has a 3.5 star rating as a cottage accommodation.




The CMTR cottage is managed by the Amherst Shore Country Inn. It is generally rented by the week. Dinners may be arranged at the Amherst Shore Country Inn.  Please note that reservations are required for dinners at the inn. There is one sitting for dinner. Cocktails are offered at 7:00pm. Dinner starts at 7:30pm.
Cottage Availability
Blue dates are still available.
2017 CMTR Cottage Accommodation Rates
Rates are for 2 persons

Spring Rates
May 19th to June 29th
Summer Rates
June 30th to Sept 4th
Fall Rates
Sept 5th to Oct 16th
CMTR Cottage
--- Weekly
$900.00
$1150.00
$900.00

--- 3 Nights
$525.00
$625.00
$525.00

For extra person(s) add $15 per person per night.
Rates do not include 15% HST (Harmonized Sales Tax)
For more information & reservations, just call Mary toll free at 1.800.661.2724.